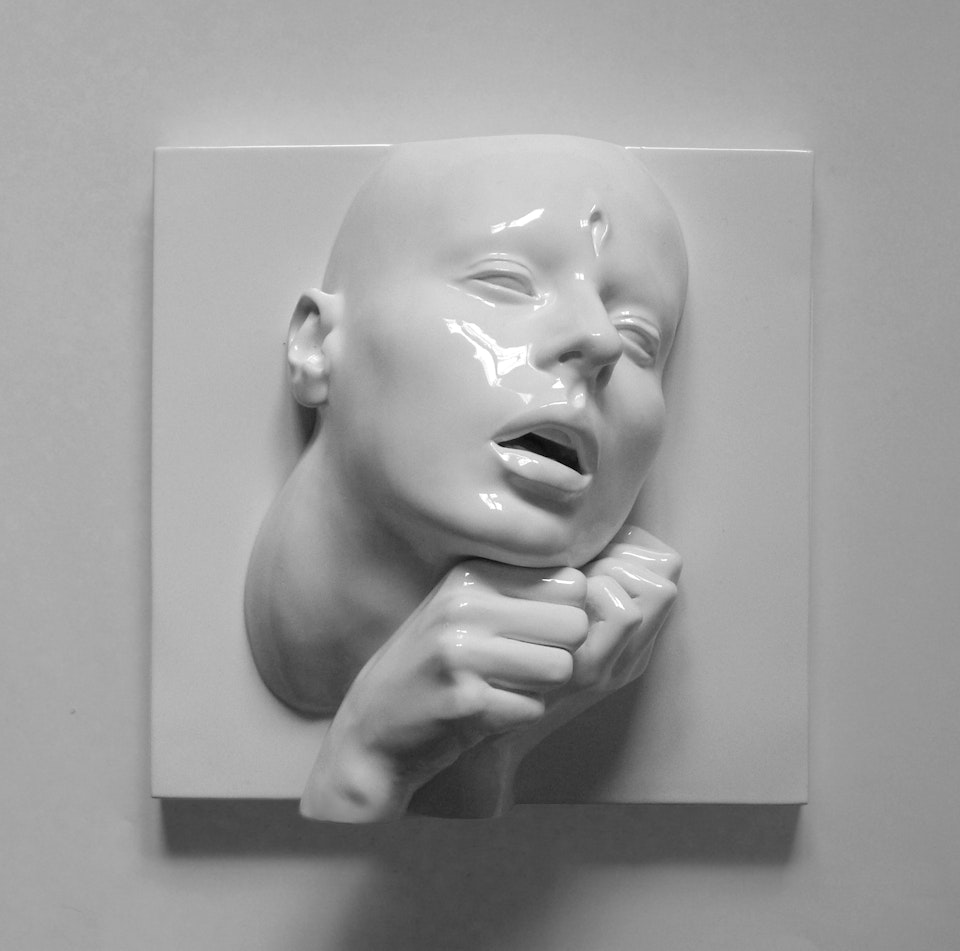 St. Rita
2017
Edition of 15
Auto paint on polymer composite 11.8 x 11.8 x 7 in. (30 x 30 x 18 cm)
St. Rita is an Augustinian nun and patron of family problems, born in 14th century Italy. Before joining the convent, she was a wife and a mother. When her husband was murdered, her sons sought revenge. Rita prayed to God to take her sons rather than submit them to the mortal sin of murder. Answering to her prayers, both her sons died of dysentery while St. Rita became a famous stigmatist with a mark on her forehead. (Stigmatists bear wounds corresponding to those of Jesus during his crucifixion, which appear spontaneously as if by magic, and are interpreted as a gift.)
St. Rita 4/15 is in the collection of the National Museum in Gdańsk.
Św. Rita

30x30x18 cm, lakier samochodowy na kompozycie polimerowym, edycja 15 odlewów, 2017

Urodzona w XIV wieku włoska stygmatyczka, augustianka, patronka problemów rodzinnych. Zanim wstąpiła do zakonu, była żoną i matką. Jej mąż został zamordowany, a synowie szukali zemsty. Rita modliła się, by Bóg prędzej zabrał ich do siebie, niż pozwolił im na grzech morderstwa. Obaj zmarli na dyzenterię. Św. Rita stała się sławną stygmatyczką z krwawiącą raną na czole. (Stygmatycy posiadają rany odpowiadające ranom Jezusa podczas ukrzyżowania, które pojawiają się spontanicznie, jak za pomocą magii, i są interpretowane jako dar.)
Św. Rita 4/15 została zakupiona do kolekcji Muzeum Narodowego w Gdańsku.